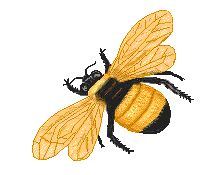 ---
Classroom Discipline Dilemma
I am a fourth grade teacher in Massachusetts and like everyone, I have my share of problems with classroom management and discipline I created this site to assist teachers that are in need of information on classroom management and discipline. I have found valuable information and techniques at each site. Good luck!
---
Discusses research done in the areas of: teacher training, specific discipline problems, disciplining different types of students and ineffective disciplinary practices. Very unique site!
Dr. Jane Nelsen answers your questions on a variety of classroom issues.
This site offers information on the Responsible Thinking Process discipline porgram based on Perceptual Control Theory.
Provides practical information and tips to help educators effectively discipline children.
A very helpful list for those of us with ADD or ADHD students in our classrooms.
Discusses the mission of the Responsive Clasroom.
Offers a variety of creative management techniques.
Synopisis of a book based on a flexible program that addresses procedures for classroom management and discipline as well as techniques for motivating and instructing students.
11 techniques that will help you achieve effective group management control.
---
---